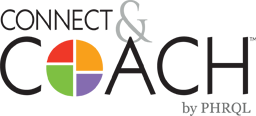 An Electronic Health Record for Registered Dietitians (RDN's), Diabetes Educators (CDE's), and Community Health Workers (CHW's) who see patients outside the hospital or clinic.
Even if you don't work in a hospital you still need to worry about data security and HIPAA.  Connect & Coach® provides the security you need in our cloud-based, enterprise grade EHR.  Because every program is different we build a flexible solution so workflows and forms are configurable to meet your needs.
Tired of using an EHR designed for physicians to chart your nutrition therapy or group education sessions.  Maybe you have a work-around with paper forms and spreadsheets.  Connect & Coach® is designed for RDN's, CDE's, and CHW's.  If this is you, then we have a solution designed to meet your day-to-day needs so you can stop compromising.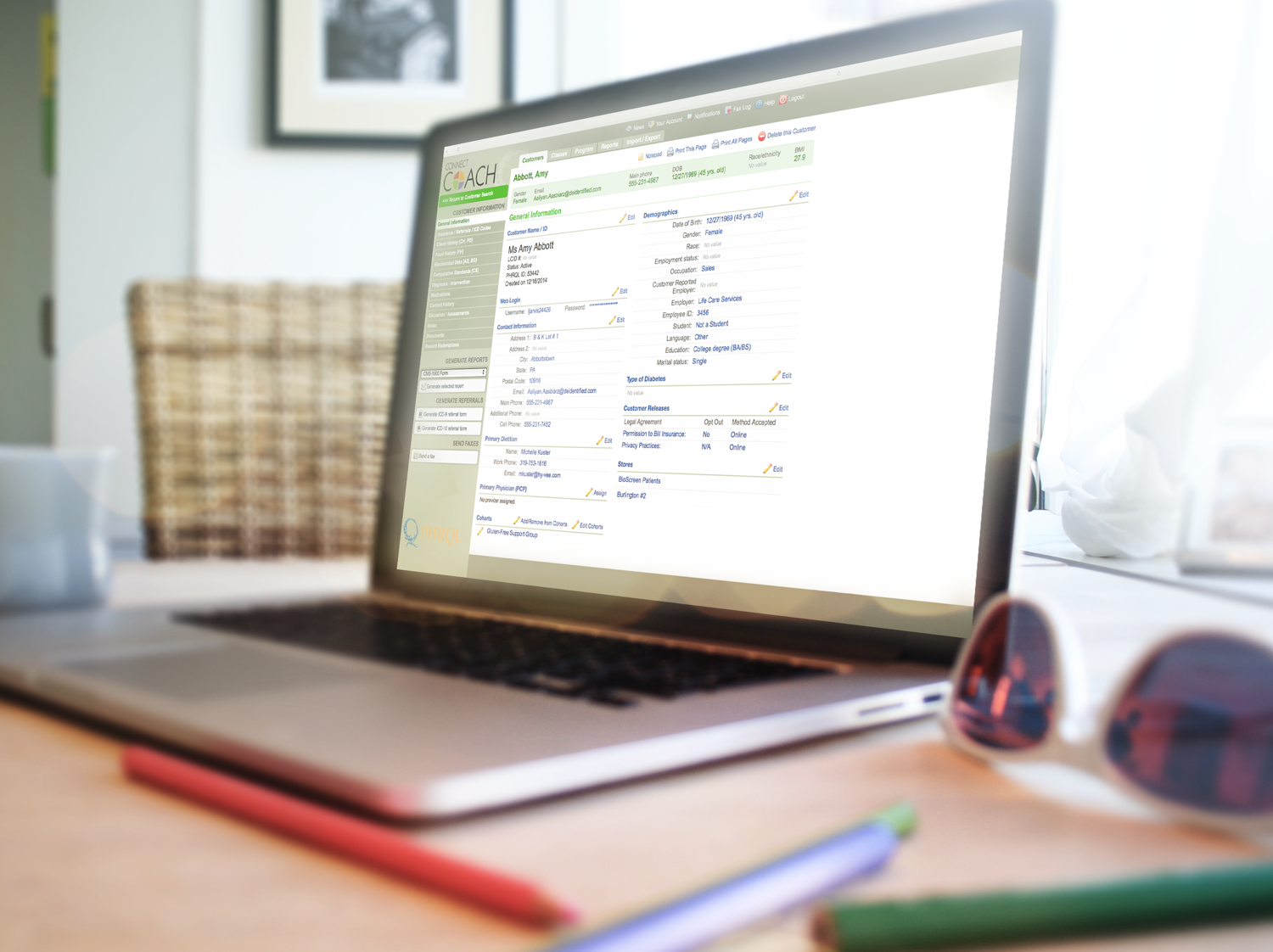 GET TO KNOW CONNECT & COACH
Eliminate the need for paper charting and filing of forms from your day-to-day practice while increasing the connection between you and the people you help.
NCP DIGITAL PATIENT MANAGEMENT
Our cloud-based, HIPAA compliant platform keeps RD's connected to their patients wherever they go.
BUILT FROM THE PRACTICE POINT OF VIEW
From client management to schedule management RD's can engage more patients with less paperwork.
SECURE INFORMATION AND TAKE IT ON THE GO
Manage your practice and influence outcomes from anywhere ensuring a seamless experience.
Integration with FoodScription meal planning app to move right from intervention to a solid clinical meal plan that meets health needs & patient preferences
Nutrition Care Process (NCP) built in with over 900 available data points so your data can be analyzed and reported, not lost in a text document
HIPAA compliant, cloud based architecture with best-in-class data security
Customizable workflows because we know every program is unique and the software needs to get out of the way so you can focus on your patient
Modular construction of complex multi step programs to give you total control and simplify workflows for providers
Chart 1 on 1 or group sessions
Easily record data; like session type, attendance, weight, or physical activity for each patient in a group session from one screen
Standard forms to support MNT, DSMT, and DPP for individual or group, initial or followup
Generate required reports for AADE or CDC with the push of a button
Customizable enterprise level analytics and reporting to measure your Key Performance Indicators (KPI's)
Customizable forms to follow your workflow so you don't spend time navigating around the system
Generate patient report for Physician with options to include the data you choose
HIPAA compliant e-fax to easily send patient report to physicians or receive referrals for services
E-billing for dietitian services through partners.  Ask if you want us to integrate with your current billing provider
Integrated online appointment scheduling with option to trigger pre-appointment patient forms (clinical or legal)
Automated appointment reminders
Text messaging to stay in touch with patients between visits.  All texts are saved in patient record