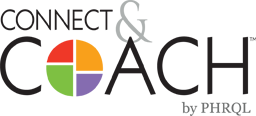 An Electronic Health Record based on the Nutrition Care Process (NCP) developed by RD's for RD's
Spend less time managing paperwork and more time making a difference with C&C as your partner.
Take your nutrition practice wherever you go
Send us your information and we will reach out to you with information or to schedule a call.
GET TO KNOW CONNECT & COACH®
Eliminate the need for paper charting and filing of forms from your day-to-day practice while increasing the connection between you and the people you help.
NCP DIGITAL PATIENT MANAGEMENT
Our cloud-based, HIPAA compliant platform keeps RDs connected to their patients wherever they go.
BUILT FROM THE PRACTICE POINT OF VIEW
From client management to schedule management RDs can engage more patients with less paperwork.
SECURE INFORMATION AND TAKE IT ON THE GO
Manage your practice and influence outcomes from anywhere ensuring a seamless experience.
Interested in learning more about our Dietitian as a Service (DaaS) model?
Tell us a little about yourself.  Where are you located, are you credentialed with any insurance already, do you specialize in particular conditions or populations?
Increase your practice revenue and avoid the normal hassles with Dietitian as a Service (DaaS)
Join our team of independent dietitians who would rather spend their time helping clients and let someone else take care of filling appointments and dealing with insurance companies
PHRQL will
Help you get credentialed with insurance companies in your area

Recruit patients and book appointments

Provide you with an EHR and resource materials

Provide a location for the consultation

Pay you for the consultation

Connect you with our community of dietitians
Nutrition Care Process (NCP) based EHR

HIPAA compliant, cloud based

Chart 1 on 1 or group sessions

Generate patient report for Physician

HIPAA compliant e-fax: send patient report, receive referrals

E-billing for dietitian services

Integrated online appointment scheduling

Automated appointment reminders

Standard terms & conditions apply

Powerful reporting and analytics
Nutrition Care Process (NCP) based EHR

HIPAA compliant, cloud based

Chart 1 on 1 or group sessions

Generate patient report for Physician

HIPAA compliant e-fax: send patient report, receive referrals

E-billing for dietitian services

Integrated online appointment scheduling

Automated appointment reminders

Negotiable terms & conditions apply

Advanced multi-stakeholder reporting and analytics